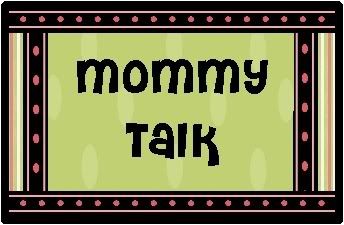 Today's Question: Did you find out the sex of your baby, why or why not?  Honest...did you have what you were hoping for?
Growing up I was one of those kids who snooped around the house to find out what I was getting for Christmas/Birthday.  And yes I'm still like that only now I feel really guilty when I find out so I've gotten better.  So when the chance came to find out what we were going to have you better believe I wanted to know, and so did David.  Now before the big day came I had had a dream that I was going to have a girl and I kept asking David if he would be ok if we had little girl.  He of course said yes but I know deep down he wanted to have a boy first and then a girl.  As for me I always wanted one of each but I wanted to have a boy first so she could have a big brother to take care of her.  In the end it didn't matter to either one of us because all that did matter was that our baby was healthy.  Ok back to the story-we found out the day before Thanksgiving.  I remember praying that morning that the baby would let us see and it all worked out because the dr. said "you're going to have a little girl."  David and I looked at each other and we both had "happy tears."  We were so happy and laughing and then she showed us how we could tell, she points and says "see it looks like a hamburger."  When she said that David and I just cracked up laughing, I mean come on you have to admit it's pretty funny.  Anyway we went home to tell everyone they were all excited about getting dresses-you know all the frilly stuff.  Then what does David say "great, now there is going to be two people in the house with p.m.s."-he must have forgot to include himself since I swear men get it too, but that topic is for another day.  But really folks we were both so happy when we found out we were having a girl and that she was healthy, and me not being a girly-girl I never would have thought I would love buying all the frilly stuff but I do and I love finding hair bows to match, oh and of course shoes.
Now on the second-I don't know if the feelings I had were the same or that I just wanted to really believe that the second time around I would have a boy.  I went and saw the same dr. because she was absoulutly awesome.  Anyways I'm laying there on the table hoping we'll be able to see and she says "I think you're having a boy." 
Me: OMG! Are you serious.
Dr.: Well hold on and let me make sure....yes you are definitely having a boy.
Me: I cried and then I look at David and he just has this shocked look on his face, he obviously couldn't believe it.  Oh and when we got the sonogram picture there's my little guy not being shy about showing us that yes he is a boy. :)
And of course I call everyone as soon as we got out and then once again I headed out to the stores to go and register for boy stuff.  Now I admit buying boy clothes isn't as nearly as much fun as buying little girls but I still loved picking stuff out.   I'm so happy and thankful that God has blessed me with two beautiful babies who continue to surprise and amaze me everyday.  If and when we have a third I just might let it be a surprise since I do have one of each, but then again curiosity just might get the best of me.